Biography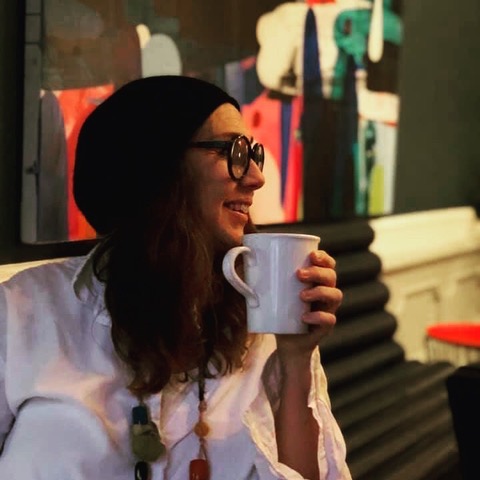 Maria Boström is a Stockholm based artist. Born in Jakobstad, Finland. Her interest and curiosity for art was awakened early in the atelier of her uncle and artist, Bo Aurens, where she spent many, many hours.
After high school, Maria attended Västra Nyland's Art Program in Karis, Finland where she explored numerous mediums and disciplines. In 1989 she moved to Hong Kong. The many years spent there - and around the world - has colored her personality and personal style. In 1997 Maria returned to Stockholm where she quickly established herself as an independent artist and started to evolve her abstract expression and found her soul in large-format abstract art.
She sees her art as a channeling - unbound by consciousness - a presence set in motion. It's there - where we dare not explore - that Maria delves deeper. The soul communicating through the brush.
In 2017 her first solo show, "Trinus", was very well received. It was a huge leap for Maria's place in the art world and it gave her courage to explore even greater challenges with her painting.
In summer 2018 Maria had another successful solo show, "Temperment Fragment", in Öregrund at Gallery Ekan.
In November 2018 Maria took her art one step further reproducing her raw abstract art into a series of unique exclusive limited edition carpets. The successful project "Raw Elegance" at AHouse Stockholm was in partnership with the Dutch design house Moooi.
Marias latest solo show "Ma", a four dimensional way of looking at reality, at No18 in Stockholm was a huge success and has opened up new doors outside Scandinavia.
2020 represented by Galleri Melefors, Linköping.
Maria's creativity and personality shines through all she does. Her feel for form, color and harmony are like oxygen for her. Life-giving and creatively nourishing.